ABOUT CARNEGIE MALVERN MEDICAL CENTRE
***Attention***
The Department of Health and Human Services is aware of cases of a novel coronavirus, referred to as 2019-nCoV, associated with Hubei Province, including Wuhan City, China.
This virus can cause an infection in people, including a severe respiratory illness. Symptoms include fever with a cough, sore throat or shortness of breath. Cases of this coronavirus have now been reported in some other Chinese provinces and several other countries.
As of 1 February 2020, the case definition for a person suspected to have contracted novel coronavirus has been expanded. Any person who has an acute respiratory infection and has been in mainland China or has had close contact with a confirmed case of novel coronavirus in the 14 days prior to onset of illness should be tested for the infection.
As a precaution, people who have been in mainland China (excluding Hong Kong, Macau and Taiwan) are advised to self-isolate if they were in mainland China on or after 1 February 2020, when the risk of human to human transmission across many provinces of mainland China was identified to have significantly increased.

If a person who has been in mainland China on or after 1 February 2020 begins to feel unwell and develop shortness of breath, a cough or respiratory illness during the 14 days since they were last in mainland China, they should seek medical attention. Call ahead to your GP or emergency department and mention your travel to mainland China.

The Australian Government has announced travel restrictions and has advised that visitors from mainland China who are not Australian citizens or permanent residents or their dependents will not be allowed entry into Australia. The Australian Government has also recommended that Australians should not travel to mainland China at the current time.
Carnegie and Malvern Medical Centre is a traditional family practice, and committed to providing its patients with the highest standard of care for the benefit of each patient's health and wellbeing. The clinic is just a short walk from Carnegie train station. Parking access is via the service lanes on Dandenong Rd/Princes Highway. The clinic is wheelchair accessible.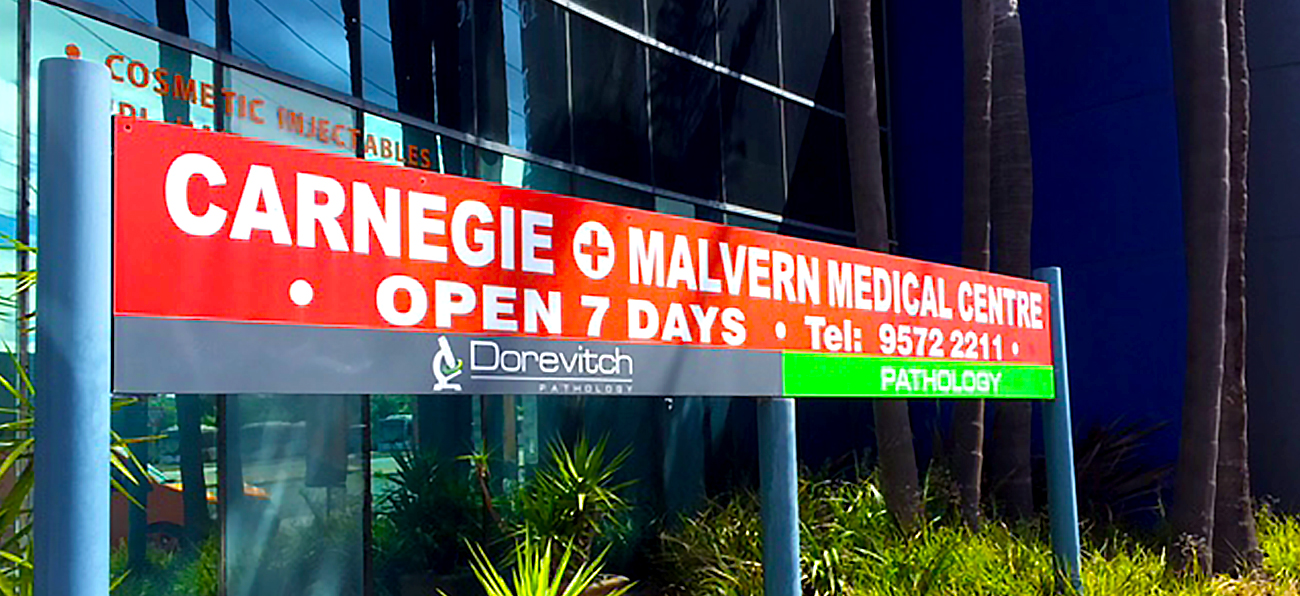 GENERAL PRACTICE
We treat acute and chronic illnesses and provides preventive care and health education to patients.

FACIAL TREATMENT
Cleanses, exfoliates, and nourishes the skin, promoting a clear, well-hydrated complexion and can help your skin look younger.
PEDIATRICS
Concerned with the health of infants, children, and adolescents; their growth and development;
CLINICAL PSYCHOLOGY
Concerned with the assessment and treatment of mental illness and disability.

FAMILY MEDICINE
Is centered on lasting, caring relationships with patients and their families.
SPEECH PATHOLOGY
We work with people who have a variety of disorders that include the inability to produce certain sounds, speech rhythm and fluency problems, and difficulties with their voices.
NEWS
Treacher Collins syndrome is a rare medical condition caused by a genetic mutation. It affects the development of bones and other tissues of the face and results in abnormalities in the head, face, and ears.Other names for this syndrome are mandibulofacial dysostosis,...
Ten causes of epigastric pain Epigastric pain is a common symptom of an upset stomach, which can be due to long-term gastrointestinal problems or just the occasional bout of indigestion. 1. Indigestion Epigastric pain is felt just under the ribcage and is generally...
CONTACT US
IMPORTANT: This contact form is for NON-URGENT general enquiries only and is not suitable for medical enquiries or booking appointments.