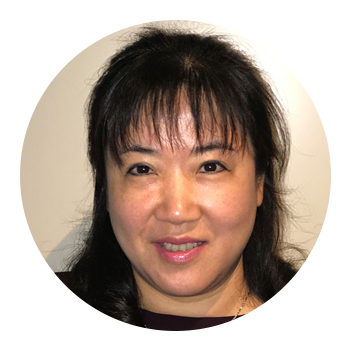 Amy Zhou
MB BS, FRACGP, ACUPUNCTURIST
Amy has been a principle doctor of the medical centre since 2010. Amy graduated from Shanghai Second Medical University and The University of Melbourne in 2002. Amy completed her post graduate certificate in Medical Acupuncture at Monash University. Amy enjoys all aspects of general practice, special interests including: Women's health, Paediatrics, Minor procedures, and Medical acupuncture.
Second Language: Mandarin
Eveline Tjandramulia
MB BS, FRACGP
Eveline is a principle doctor of the practice. Although her main interest is women's and child health, Eveline treats patients in all aspects of General Practice, from newborn to the elderly. As Eveline was a rural GP in Indonesia and in Australia, she provides service for minor procedures such as the removal of ingrown toe nails to parenteral iron infusions. Eveline's name is also listed in the Victorian IUD provider, and as an S100 prescriber for hepatitis B, she is active in the hepatitis B Network.
Liliapin Efendy
MB BS, FRACGP
Dr Efendy enjoys seeing a variety of patients at all ages and has a particular interests in chronic disease management, women's health and preventative medicine
She believes that prevention is the mainstay of medicine and should be the most prioritised aspect of a patient's health and wellbeing.
She develops long term-therapeutic relationships with her patients and works with them to improve their quality of life
David Welsh
MB BS, FRACGP
David has interests in all aspects of preventative medicine, men's health, mental health and respiratory medicine.
He has taught medical students from both Monash and Melbourne Universities.
Merian Koh
(BSc (Med) MBBS (Hons) UNSW 1997)
Merian has been working at this practice since 2007. Merian enjoys general practice as well as cosmetic medicine. She specialises in the use of both temporary and long term dermal fillers, as well as the use of anti-wrinkle injections in the creation of a more youthful, refreshed appearance in her patients.
She values clear communication with all her patients and puts much emphasis in explanation of cosmetic procedures and expected outcomes in keeping with the individual's personal goals, expectations and budget. In addition to cosmetic injectables, Dr Koh has experience in the use of IPL and skin care products for facial rejuvenation, Rosacea management, treatment of unwanted pigmentation, as well as Photodynamic Therapy for treatment of acne and sun damaged skin.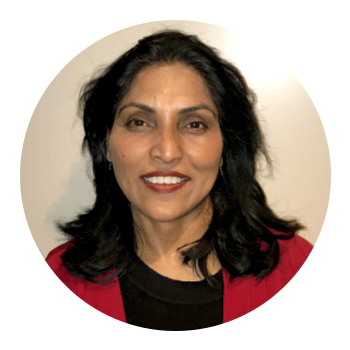 Pallavi Sharma
MB BS, Dip O&G, FRACGP
Practices cosmetic and holistic medicine, paediatric, geriatric and preventative health. She also enjoys contributing to women's and adolescent health.
Karen Ong
MB BS, FRACGP
Karen enjoys all facets of general practice, in particular Women's health, Paediatrics and preventative health.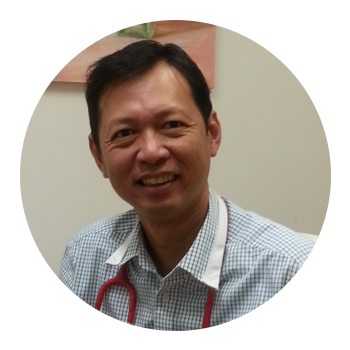 Hong Ping Tan
MB BS, FRACGP
Enjoys all facets of general practice, particularly men's health.
ALLIED HEALTH SERVICES AND PROFILES:
Dr Felicia D'Sylva
Psychologist
Felicia has recently joined the practice and we look forward to working closely with her for the benefit of patients' health.Her experience is with adolescents through to adults and will also see younger children if needed.Felicia welcomes new referrals, feedback and suggestions.
Ms. Silva Nazaretian
Accredited Practicing Dietician, BSc BNutr & Diet
Ms. Silva Nazaretian – Accredited Practicing Dietician, BSc BNutr & Diet
Silva Nazaretian is an Accredited Practicing Dietitian (APD) and a Sports Dietitian. She is the Director of Moderate Nutrition Services where she provides personal and individual nutrition consultations to patients in clinics located across Melbourne. Silva's particular fields of interests include the nutritional management of Type 1 and Type 2 Diabetes Mellitus, weight management, gastrointestinal disorders and sports nutrition. She also facilitates the Life! – Taking Action on Diabetes program in a number of gymnasiums in South East Melbourne. Silva also holds sessional lecturing positions at Victoria University, YMCA and the Begin Fitness.
Silva is passionate about providing individuals of all ages with the necessary knowledge and tools to empower them to make healthy and informed decisions and achieve a healthy and nutritionally balanced lifestyle.
Janella B. Christie
Speech Pathologist B.App.Sc (Speech Pathology), M.S.P.A.AR.S.A./Cert. T.E.F.L.A